概念:北肆拾畝所推动的文旅商务概念,同源于未来跨行业的区块链物联网概念,是科技推动的多媒体经济。智能微粒(AI IoE Nodes),在拓展前沿和深入底层的物联网(IOT),进入万物互联网(IoE)的阶段,使"云端大数据"与自然、机械和人体相关的"地面大数据"分布和感知地相衔接。
Bunch of Nodes Explained: Smart Dusts (AI IoE Nodes) serve frontline and baseline connections of the cloud bigdata, enable it collectively and cognitively interfaced with natural environment, physical mechanism and human body. It is the Earth layer of the bigdata. It is the network high-concept of block-chain economy which will cover culture and tourism industries soon. The organic connectivities here cover multi-disciplinary and cross-disciplinary technologies.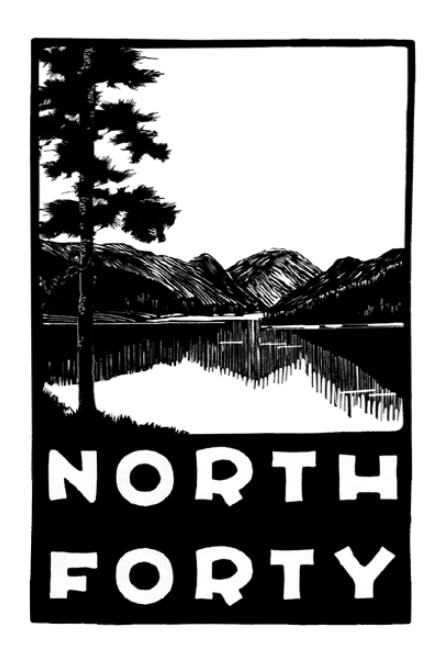 名称:"北肆拾畝"是北美文史中的一个成语,起源于描述早期中西部农户被政府划给每家160畝的地块,通常被均分为四块,其中北边40畝的"那一片儿地"被称作"北肆拾畝"。一畝(英亩)约合公制4000平方米,即总计每户分得近千亩的宅基地和基本农田。
North Forty Explained: North Forty is a literature illustration in North America. Its origin is Midwest agriculture region. The early settlers received 160 acres of land from the government qualification, which were usually divided into 4 quarters, one to the north, was known as North Forty.
琳达.华尔博士与克里格.托米夫妇,于2002年合伙创建的北肆拾畝创意服务公司,是汇合多媒体的设计和技术资源、交付高质量的行业产品和服务的实体。北肆拾畝位于好莱坞帕拉蒙庄园毗邻的马里布湖畔都市桃源般的山水之间。是就在好莱坞紧邻的自然外景拍摄地。在中国宁波,修思(宁波)文旅科技有限公司总部落地在古镇慈城,与北肆拾畝落地的马力布湖历史自然社区正好匹配。构成了东西方合璧的文旅和科技高概念,目地是推动宁波的世界目标。
Dr. Linda Wall and Craig Talmy, the couple established North Forty Media Design, Inc. in 2002. It is an entity converges multimedia design and technology resources, to deliver quality products and services. North Forty is on bank of Malibou Lake right next to Paramount Ranch, where is a world unique "Arcadia at edge of metropolis", the closest natural inhabit to Hollywood movie shooting. In China, Hughes (Ningbo) Culture & Tourism Technologies, Ltd. is settling in CiCheng Ancient Town, which matches the Malibou Lake natural historic park. In between and together we configure a fusion of Orient-West technology-driven culture and tourism development. The goal is the Ningbo's toward the world.